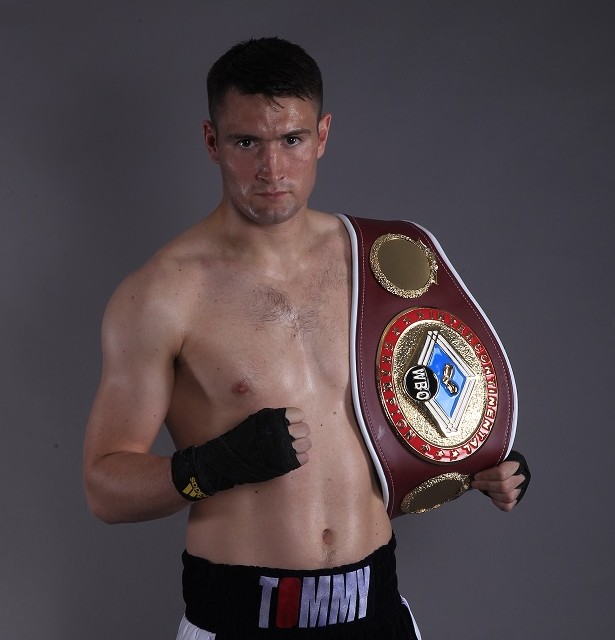 The Contenders: Langford, Speight & Day – Introducing Our Brand New Boxing Column
Picture of Tommy Langford (c) Queensberry Promotions; Picture of Ben Day supplied by Ben Day; Picture of Jamie Speight (c)Sport South Devon/Matt Green
Picturesque Devon is not too readily associated with boxing but that could all be about to change.
Flying the flag for the home county are Bideford's Tommy Langford, Teignmouth's Ben Day and Kingsteington's Jamie Speight.
All three Devonians have moved away to further their professional boxing careers and each one of the champion boxers have kindly agreed to keep you updated with a monthly column exclusive to SSD.
Now residing in Birmingham, 26-year-old Tommy Langford is the current WBO Inter-Continental middleweight champion, presently ranked 4th in Britain and 6th in the world standings.
At 15 fights unbeaten, the 'Baggies Bomber'(Langford is a loyal West Brom fan) challenges for the vacant Commonwealth title in his next fight on February 13th in Liverpool, against a top-10 ranked opponent, and hopes that victory over forthcoming foe Lewis Taylor, a former English champion, will further propel him up the rankings to put him in with a shot at world title honours towards the end of the year.
Kingsteington's 27-year-old Jamie "The Genius" Speight has had a long relationship with SSD and is now hunting down his third Southern Area belt.
Already the owner of the super-featherweight and featherweight Area title, March 19th will determine whether or not he can become a three-weight Area titlist as he challenges unbeaten Matthew Chanda for the super-bantamweight version.
From Teignmouth, and now based in London where he owns a successful boxing gym, Ben Day is the current super-lightweight Southern Area champion.
"The Entertainer" is a phenomenon in that he turned professional aged 32 with no experience or amateur background and has learnt on the job to reach a staggering nine fights unbeaten, with two professional titles won via two consecutive first-round knockouts!
Now 37, Day challenges for the Southern Area lightweight title, dropping down to the weight division below in an attempt to become a two-weight Area titlist.
Keep an eye out for updates as the first column from our trio of Devonshire combatants comes to SSD exclusively on Monday 1st February!
To follow their progress via Twitter, click the relevant link:
@Tommy_Langford1
@boxerjayspeight
@benday32