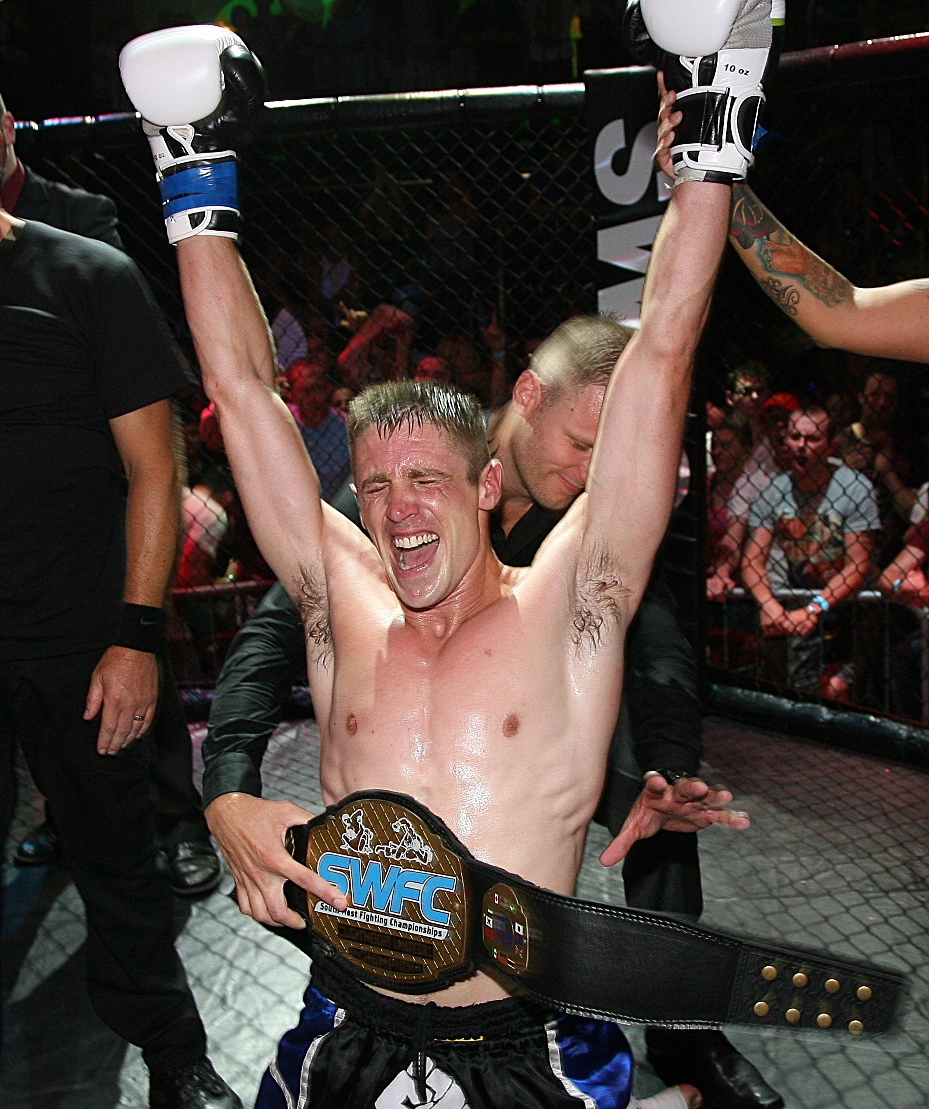 SWFC 8 COUNTDOWN 2/3: LEE ROLLS
The waiting is almost over with SWFC 8 getting underway tomorrow night at The Venue in Torquay.
Following on from our post-fight interview with Chris Melhuish, here is what Lee Rolls had to say after winning a gruelling five round K1 bout against FSC Honiton's Jake Purdy at SWFC 7.
Sport South Devon: "That looked like quite a well-matched fight there"
Lee Rolls: "Yeah, he's a lot more experienced than me; that was his eleventh fight and only my third. I knew he was going to be tough, I knew exactly what I had to bring because I saw him fight a few weeks ago.
"We've been training in the gym for the last ten weeks or so, working purely on that fight, and it paid off."
"Jake's classed as the best in the South West, so what does that make me now?" – Lee Rolls (Fightworx)
SSD: "Did the eight count in the last round spur you on?"
LR: "That won me the fight, I think. I think it could have gone either way up until that, then I landed that push kick and it won me the fight. But credit to him, you don't get to nine and one and not be any good.
"I'm happy with that. Jake's classed as the best in the South West, so what does that make me now?"
"I enjoyed that; I'm not injured except for a bleeding toe which I'm sure I'll get over."
SSD: "What's your plans after tonight?"
LR: "Fishing. That's my main hobby; I do this mainly to keep fit."
Coming next: Josh O' Shea