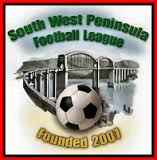 Stoke Need Snookers; Teigns a Win from Runners-Up Spot – Local Football Round-Up Part 2/3
Despite some impressive results against the league heavyweights over recent weeks, Stoke's place in the Peninsula Premier League for next season is now out of their hands – and looking decidedly unlikely. The situation is simple: the Railwaymen have to win their final league match at home to Saltash United on Saturday and hope that Newquay lose both Saturday's home tie against Exmouth Town and their away game at Callington Town the following day. Only then will goal difference save Tim Porter's side from the drop.



Stoke had boosted their survival hopes last Saturday with a 2-0 win at fellow strugglers St.Blazey. Ben Brown broke the deadlock on 35 minutes with a breakaway goal, although the hosts claimed that the goal should have been disallowed for offside. Nevertheless, Stoke deserved their victory with a very good defensive display and wrapped up the points eight minutes from time through Ollie Aplin. With that shock draw in Cornwall on both side's minds, Bodmin Town arrived at Broadley Lane on Bank Holiday Monday knowing that they would have to work for the three points that they desperately craved in their title bid. Chances came and went for both sides in the first 45 minutes with Dom Aplin once again showing his class with crucial saves from Lee Bevan and Andrew Neal. It looked as if Aplin would have a penalty to deal with too when the referee blew up following an Ollie Booth challenge on River Allen; but to both side's surprise, the Bodmin man's name was taken for diving. At the other end, Ollie Aplin was keeping Kyle Moore on his toes but couldn't find the net. After the break, Nick Hurst led a Bodmin onslaught on the Stoke rearguard, but the hosts refused to crumble and always threatened to break. On one such occasion, Josh Webber evaded tackle after tackle before narrowly missing the mark but it was Ollie Aplin who almost pulled off the unthinkable. Played in from the right, the Stoke marksman hit a decent shot only to see Moore pull off an outstanding save to deny him with only ten minutes remaining. The importance of that save was underlined five minutes later with Neal firing an unstoppable and decisive shot past Aplin to leave the Cornish side on the verge of the title and Stoke once again looking in serious trouble. The defeat meant that Wednesday evening's final away match, at Torpoint Athletic, was as near to a must-win as it could get. Unfortunately, with 65 minutes on the clock, Young's strike for the hosts snatched away any hopes of victory and left the Railwaymen desperate to salvage a point. Even that consolation was denied them with seven minutes remaining, Ben Waters sealing the result. Elsewhere, Bodmin clinched the title with a 3-2 triumph over St Austell.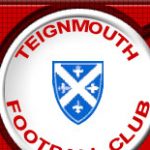 Teignmouth picked up four points to leave them one win from securing the runners-up spot in Division One East. Teigns went two down at home to champions Tiverton Town Reserves last Saturday, Lloyd Copp and Jordan Bastin netting, before player-manager Geoff Breslan halved the deficit. The hosts couldn't find an equaliser but their disappointment was alleviated the following day when Galmpton United, in failing to raise a side, donated them three easy points. The University of Exeter welcomed Teignmouth on Wednesday night in their final game, knowing that a win would put them in pole position for runners-up spot (and, in fact, would have confirmed second place with St Martins losing 3-0 to Tiverton the same evening). But Tom Church's goal was not enough to prevent Teignmouth claiming a vital point which means that a win in their final match, at home to Crediton United on Saturday, will secure them second place on goal difference.
Galmpton United will finish the season in fifth place regardless of what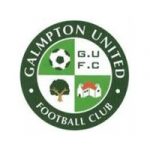 happens at Sidmouth Town on Saturday. In truth, the Greens' campaign looks to have ended already with Sunday's walkover preceded by a 4-0 loss at Appledore. The Fishermen play Newton Abbot Spurs in tonight's Throgmorton Premier Cup final and Adam Dyson's men can yet steal a top six finish with any sort of victory over Liverton United on Saturday.

Spurs have had a mixed preparation for their end of season push with a home victory over Crediton United followed by an 8-3 defeat at Wall Park as Brixham AFC ended their season strongly. Saturday's match at the Rec was done and dusted by half-time, player-manager Adam Dyson making the most of a half-cleared header to belt his low shot inside the post on 5 minutes before finishing off Joe Andrews' fine cross six minutes later. Any thoughts of a home stroll were put firmly out of mind ten minutes later though, Tarji Jones pouncing with a goal on the turn after Spurs failed to deal with Josh Badham's cross. That was the end of the goalscoring although Daryl Kewley, Will Matthews and Matt Williams came close for the hosts and Nathan Guppy even closer for the visitors, Ryan Brittain's fingertip save denying Creddy a last-ditch equaliser. Fans looking for a local derby and goals on Bank Holiday Monday were fortunate if they chose Wall Park as their venue. Dyson's pass sent Matthews through with the latter taking the ball around Niall Herbert for Spurs' 12th minute opener, but one minute later Mark Brooke's foul on Dave Worthington presented a dangerous looking Scott Dodgson with the chance of an immediate equaliser which the Brixham man took. Reece Sommers finished off a corner on 19 minutes to give the hosts the lead but good approach play from Dyson and Shaun Bowden ended with the latter levelling the tie four minutes before the break. A close range finish on 52 minutes saw Dodgson put Brixham back in front and this time they kept it, Dodgson volleying home a corner three minutes later to wrap up his hat-trick. Graham Mercieca and Will Matthews both went close before the floodgates opened in the 75th minute. First, Spurs pulled it back to 4-3 when young Liam Price created space for himself before finishing well past Herbert. Then Mercieca stole the show, restoring the two goal cushion on 81 minutes with a low shot before volleying Brigham's sixth two minutes later. Mercieca completed his hat-trick one minute later, converting from the near post into the roof of the net, and then pounced from a corner to make it 8-3.
Brixham's strong finish earns them a top of the table placing and also the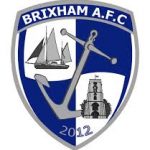 pride of being the only side to have beaten champions Tiverton Town, providing bottom side Okehampton Argyle – who denied the chance of a play-off against the bottom Division One West side to accept relegation – don't spring a surprise on Saturday. Brixham won 4-3 at Okey in their final away game on Saturday.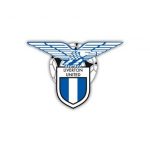 Liverton are also finishing strongly, enjoying their best spell of the season with the opportunity to make it four wins on the bounce if they can beat Spurs on Saturday. They began their purple patch with a 2-1 home win over Budleigh Salterton on Saturday, Sean Finch with both goals, before edging Appledore 3-2 on Bank Holiday Monday, Neil Last with a double and Phil Kingman with the other goal for the visitors. Finally, on Wednesday evening, Justin Yeates's side overcame Okehampton 2-1.
Totnes and Dartington took an early lead away at Sidmouth Town on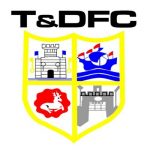 Saturday, benefiting from poor marking from a corner, but were soon pegged back, midfielder and skipper Ryan Davies with the equalising goal. Young Jamie Orchard, formerly at Bovey, then struck to put the Vikings ahead at the break. Ollie Binnion's first senior goal for his club was fully deserved when it came with 15 minutes remaining, the home side winning 3-1. Tots recovered to beat Crediton United 4-2 on Bank Holiday Monday despite conceding an early penalty and goal. Although Simon Durrant's spot-kick was saved, Dan McCann followed up to put Creddy one up after just nine minutes. Richard Blake came close to making it two at the Foxhole Ground but his chip went over to leave the visitors one-up at the interval. After a strong start by Crediton, Tots levelled on the hour mark before falling behind again shortly afterwards, Blake with a fantastic diving header from Tom Jordan's cross. Tots levelled again on 70 minutes after some direct play and finally got their noses in front nine minutes later after Lawrence Khoo's poor back-pass letting Myles Chalcraft in to provide the assist to a close range finish. With seven minutes to go, Totnes cut in from the right and curled home a fourth goal to end the contest. Unfortunately, the impressive result will not prevent Tots from finishing in the bottom two.

Finally, Bovey Tracey can leapfrog Liverton if they win their final game at Appledore – but only if the Lillies fail to beat Spurs at Halford.