SDFL 7th March 2015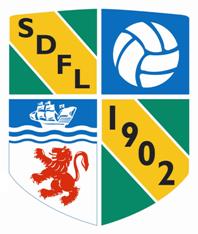 The Firewatch Devon Senior Cup is heading out of South Devon, with Ashburton's great run ended by Devon & Exeter side Lapford at Chuley Road. The visitors won 4-2 on penalties after a 1-1 draw, both goals scored in normal time.
However, there was good news for the SDL, as Roselands beat Melbourne Inn to become the first South Devon side since Babbacombe Corinthians in 2009 to make the Buddens Westinsure Devon Intermediate Cup final. This match also went to penalties after a 2-2 draw at Roseland's 3G pitch, Zane Turner and substitute Danny Rainbow with the hosts' goals. Goalscorers from the spot were Gary Aldous, Max Prestwood, Danny Rainbow and Craig Corcoran.
On to the local competitions, and Upton Athletic are in the last four of the George Belli Cup following a fine 3-1 home win over Buckland Athletic Reserves, joining fellow Torquay sides Watcombe Wanderers and Waldon Athletic in the semi-finals. The final place is yet to be decided, but Rob Tapper's goal from manager Mark Edmonds' corner gave Loddiswell Athletic a surprise victory over East Allington United, and won them a quarter-final tie against Newton Abbot Spurs Reserves.
---
In the Premier league, Liam McAuley scored four and Karl Baker a hat-trick as Darmouth annihilated Kingskerswell & Chelston 11-1 to strengthen their title bid; Josh Webber scored two and there were singles from Mark Forrester and Jordan Frost to complete the rout. Third-placed Waldon Athletic enjoyed a 5-1 triumph at Newton Abbot Spurs Reserves; Adam Bailey scored twice with the other goals supplied by Liam McKendrick, Tom Pennicott and Jordan Piercy, Max Leaman scoring for Spurs. The result keeps the Clarets just ahead of Watcombe Wanderers who defeated Bovey Tracey Reserves away courtesy of a superb Sean Finch strike and a second goal from Mike Fieldhouse. Ivybridge Town Reserves put four past Kingsteignton United without reply.
---
In Division One, the top two both won away with identical 3-1 results; Buckland Athletic Thirds defeated Babbacombe Corinthians thanks to two strikes from Parkin and a single from Cowling, Corderoy with Corries' effort, while Brixham AFC Reserves took the points at Paignton Villa. Stoke Gabriel Thirds earned another decent poit with a 2-2 draw at Newton '66, Ash Beetschen and Neil Last with their goals. There were ten goals at the Kingskerswell Playing Fields, but Broadhempston United scored seven of them, sending the home side to a third straight home defeat. Buckfastleigh Rangers are becoming marooned at the bottom; they were unable to field a side to play at Ipplepen Athletic.
---
In Division Two, Buckland & Milber's 3-0 win at Abbotskerswell increased their lead to eleven points; Kieran Joy, Danny Harry and Roland Blowers got the goals for the visitors. Foxhole United stormed up the table to third with a 2-0 victory at Brixham Town, moving above their opponents. Jordan Ewing and Chris Harper earned Newton United a share of the spoils at Kingsteignton Reserves, while South Brent's current promising run ended at Palstone Park, one goal enough for visiting Harbertonford. One goal was also sufficient for Paignton Saints who closed on opponents Brixham Thirds thanks to Sam Winstanley's strike at Whiterock. Hookhills enjoyed back-to-back away wins, United edging Waldon Reserves 3-2 at Windmill Hill.
---
In Division Three's Ronald Cup, league leaders Watcombe Wanderers Reserves battered Dartmouth AFC Reserves 7-1 to make the semi-finals. Rui de Garces sank four at the King George V with Simon Ross, Lewis Bleir and Casey Cooper also finding the net; Paul Morrallee bagged Darts' consolation. Chudleigh Athletic Reserves join them as they defeated Waldon Athletic Thirds for the second time this year, 3-0 the final score.
In the league, Salcombe Town dealt promotion challenging Bishopsteignton United a hefty blow while throwing their own hat into the ring. Angus Johnstone struck twice from the penalty spot to give Town a 2-0 victory. The result was also good news for Harbertonford Reserves who moved up to second following a 3-1 home win over Ipplepen Athletic Reserves. Upton Athletic Reserves gained another three points with a 2-0 win at South Brent Reserves; Athletic haven't lost in the league since early January.
---
In Division Four, David Topham and James Howrihane helped Meadowbrook Athletic into the semi-finals of the Les Bishop Cup at the expense of hosts Ilsington Villa. Buckfastleigh Rangers Reserves won 3-0 at Torbay Police, two goals supplied by Ryan Porter and the other by Brett Easterbrook, to join them. Leaders Liverton United Reserves were held 1-1 by Newton Rovers in the league. Dittisham moved back into the top three with a comfortable win against bottom side Corries Reserves, Tom Gill with the visitors' consolation. Struggling Newton '66 Reserves did well to hold AFC Staverton away, 2-2 the final score.
---
In Division Five, as Watcombe Wanderers Thirds smashed ten past Moretonhampstead to strengthen their lead, Barton Athletic closed on Broadmeadow with a 3-2 away win against the second-placed club, manager Czesiek Solecki with a brace and an own goal compounding the hosts' disappointment. Torquay Town and Ashburton Reserves kept pace with wins away to the bottom two; Matt Winsor scored again for Buckland & Milber Reserves, but Torquay Town scored three times to take the points at Long Lane, while Ashburton condemned Stoke Fleming & Strete to a fourth straight league defeat, a 3-0 win their fourth consecutive league success. Paignton Saints Reserves strengthened their presence in the top half with a 2-1 win at Malborough United, and Newton Rovers Reserves moved above opponents Broadhempston United Reserves with a narrow 3-2 triumph at Headlands. Crane's goal helped Newton United Reserves collect a point at home to Kingsbridge & Kellaton.