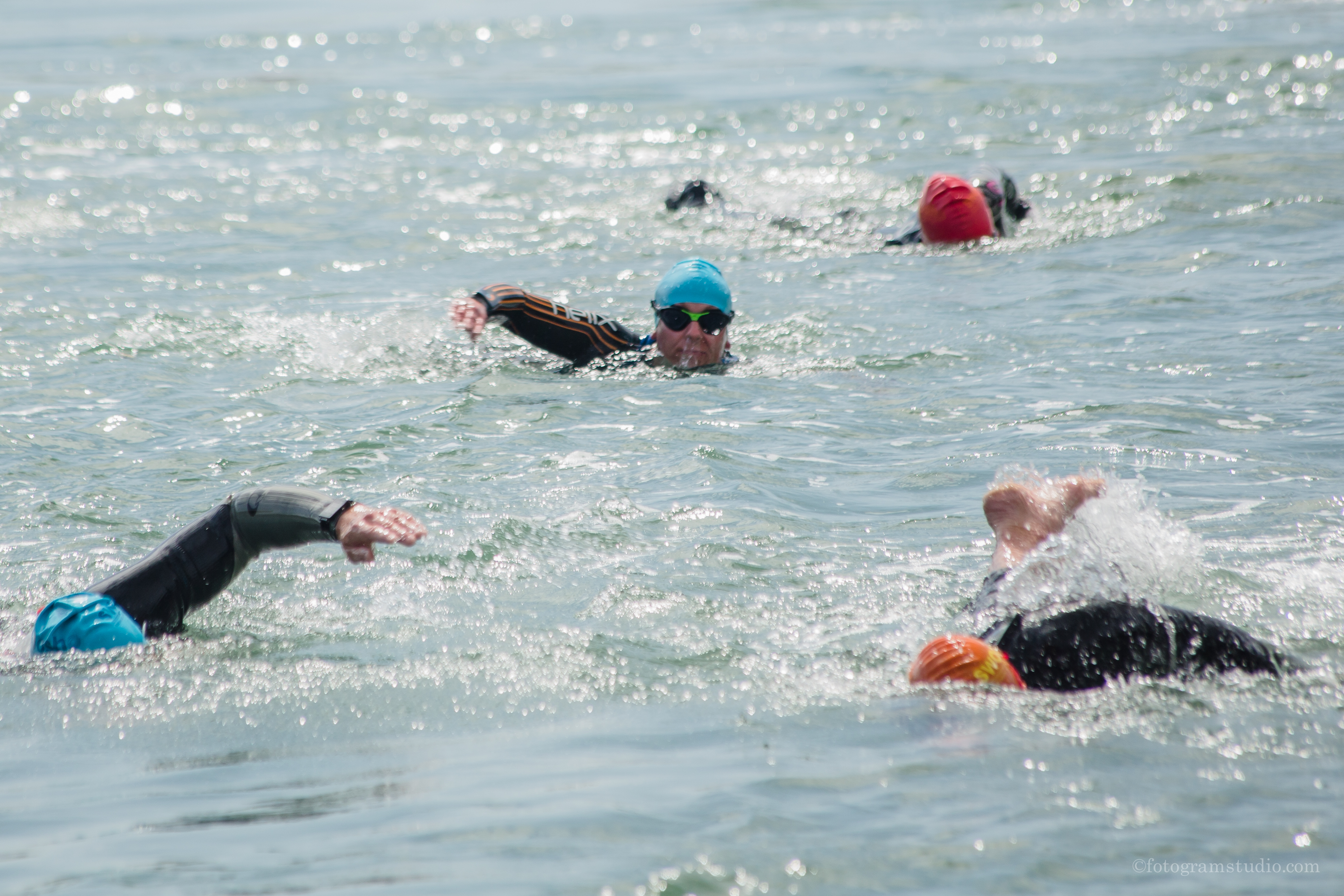 Record 800 to Enjoy Third Bantham 'Swoosh'
An exhilarating wild swimming event in a beautiful South Hams river is into its third year and it's set to welcome 800 swimmers for a dawn and dusk swim on Saturday 24th June – the largest number of swimmers so far.
The Bantham Swoosh takes place in the river Avon with swimmers making their way downstream from Aveton Gifford into the estuary. It is named after the tidal surge at the end which carries them towards the sea at up to four times their usual swimming speed. Already gaining cult status, the swim sold out within 90 minutes of tickets going on sale.
The 'swoosh,' caused by the ebbing tide being funnelled through a narrow section of river, along with the shallow, clear water which gives swimmers the sensation of snorkelling, makes this a hugely popular event. The swim ends on Bantham Beach – voted by travel experts Lonely Planet as the sixth most beautiful in Europe.
This year, for the first time there are two 6km swims taking place, at both dawn and dusk, each involving 400 participants.
"Dawn swimmers will arrive at 4.30am to watch the sun rise from Bantham Beach before entering the water and swimming back for celebrations with friends and breakfast on the beach," said Will Sheaff, Events Manager with organisers The Outdoor Swimming Society. "Dusk swimmers will enter the water a few hours before dark and swim into the twilight, landing on Bantham Beach as the sun sets.
"Outdoor Swimming Society members have been recce-ing over the past few weeks and the Swoosh is as good as ever, with the water warmed by the sea giving great views of the shallow and sandy estuary bottom as the ebbing tide swooshes you along.
"We always have a wonderful time; people are so generous and welcoming and it's this wonderful atmosphere that has helped the event grow from an informal gathering of swimmers to an annual event, with lifeguards supporting those that might otherwise not be able to take part.
"We're delighted that local organisations are helping us run the event and we'd welcome interest from any other local community groups that would like to be involved in welcoming swimmers."
The Outdoor Swimming Society (OSS) is a not-for-profit organisation whose members swim wild all over the country. With 25,000 members, the OSS is a vibrant social and literary community who fight for the access rights of outdoor swimmers. It is a supporter of the crowd-sourced wild swim map – wildswim.com – and this year is delighted to be supporting a Plymouth University research group through the Brain Cancer Research Trust as well as Aveton Gifford Community Pool and Level Water, a charity for disabled children.
"Local swimmer Lynne Roper was one of our most active members and much loved by the swimming community in Devon and nationwide," said Kate Rew, OSS Director. "She died last year of a brain tumour and we are delighted to be welcoming 20 swimmers this year fundraising for dedicated research units into this disease. We will all be thinking of Lynne this year."
For more information on The Swoosh and The Outdoor Swimming Society please visit www.outdoorswimmingsociety.com and for more information on Bantham Beach and Estate please go to www.banthamdevon.co.uk