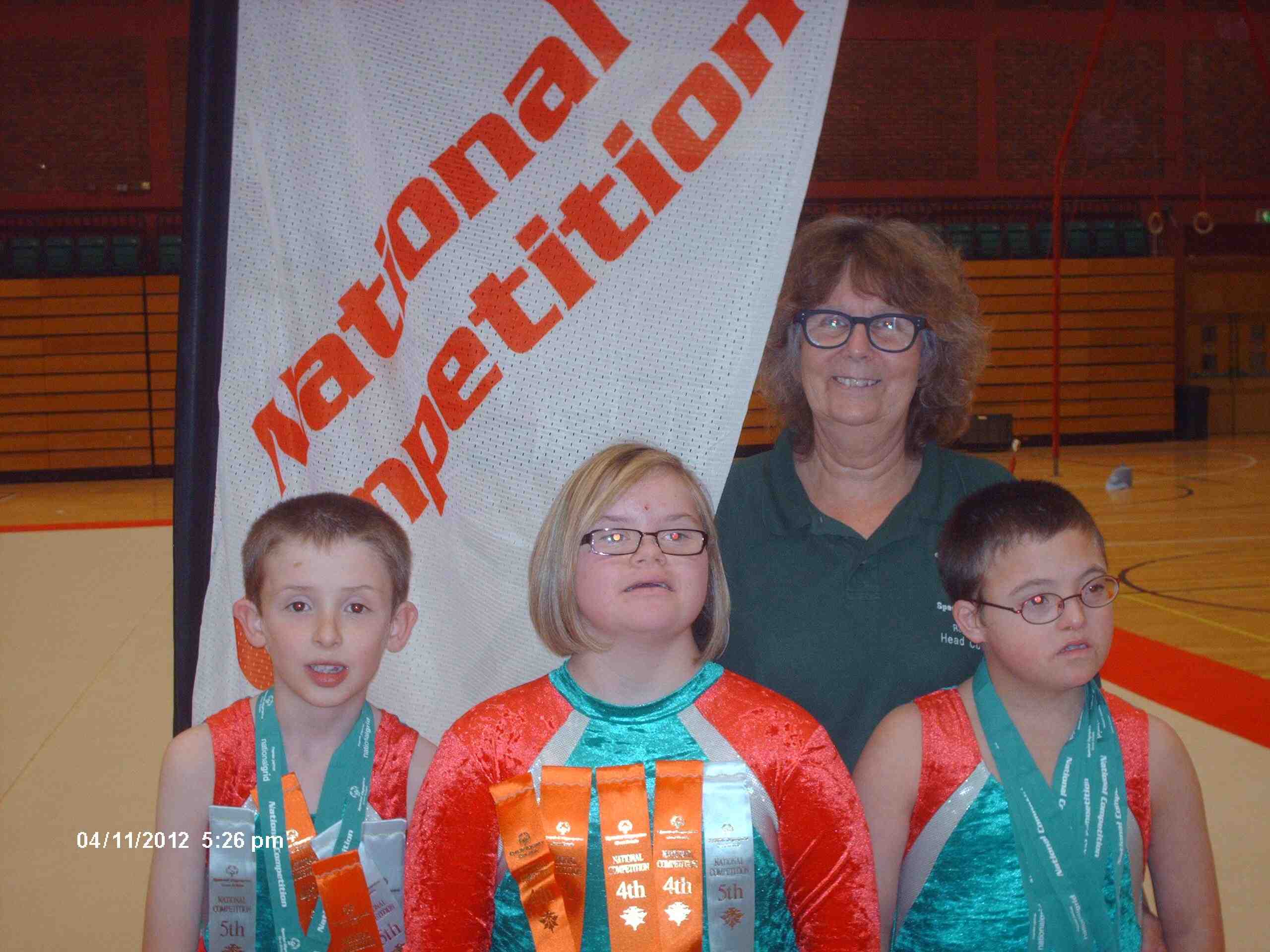 Issue 14 Special: Bath Games Update
The trio of gymnasts from South Devon Special Olympics have just returned back from the University of Bath, after competing in this year's Bath National Special Olympic Games. The squad came home with an impressive haul of 12 medals and five ribbons.
Oscar Jones and Kate Walmsley opened the medal account on the first day of the competition by winning One Silver, four Bronze and four ribbons. Oscar was competing in Group B and won Silver for his single-level bar routine and picked up four runners-up ribbons. Meanwhile Kate also put in some impressive performances in the Level One 16-21 Group to collect four well-earned Bronzes for her Balance Beam, Floor, Vault and Overall score before closing the day with a Runner Up for her Uneven Bars routine.
On the second day of the competition, Damon Barlow competed in the Level One U12s and improved on previous competitions by winning a very impressive tally of seven medals! He collected four Silver for his Horizontal Bars, Vault, Floor and Overall scores, before surprising everyone with three Golds for his P Bars, Pommel and Rings routines. Damon narrowly missed out on getting Gold for his overall score by just 0.18.
All the gymnasts, their parents and the Head Coach enjoyed the Olympic Games experience which had started with Damon handing the Olympic Flame over from Plymouth to Exeter, before Kate carried the Flame up to the Olympic Cauldron during the Opening Ceremony at the The Royal Crescent Bath. The ceremony featured speeches from the Special Olympics Ambassadors Lawrie Mcmenemy (who we featured in SSD10, when he was guest of honour at the Torbay Sports Awards) and Olympic Gold Medallist Jason Gardner before the audience was entertained by Urban Parkour, Attik Dance, jazz singer Clare Teal and Susan Boyle.
The South Devon Special Olympics team would like to take this opportunity to thank Head Coach Rosemary Johns for all the hard work, dedication and time she has given to the gymnasts. We have been very fortunate that the public have been kind enough to give donations via collection boxes which have been located at The Shop, Furzeham, Brixham; Cox's Garage, Marldon and The Waterside Garage, Goodrington.
They would also like to make a special thank you to Paignton Lions Club; Morrison's, Paignton; Waitrose, Torquay; Day-trippers; Give a Gift, Kingswear;  Combined Charities and the Mayor's fund which have all contributed to providing the squad with new tracksuits, additional coaching sessions; coach qualification training for volunteers; travel expenses and the costs of the accommodation and refreshments.