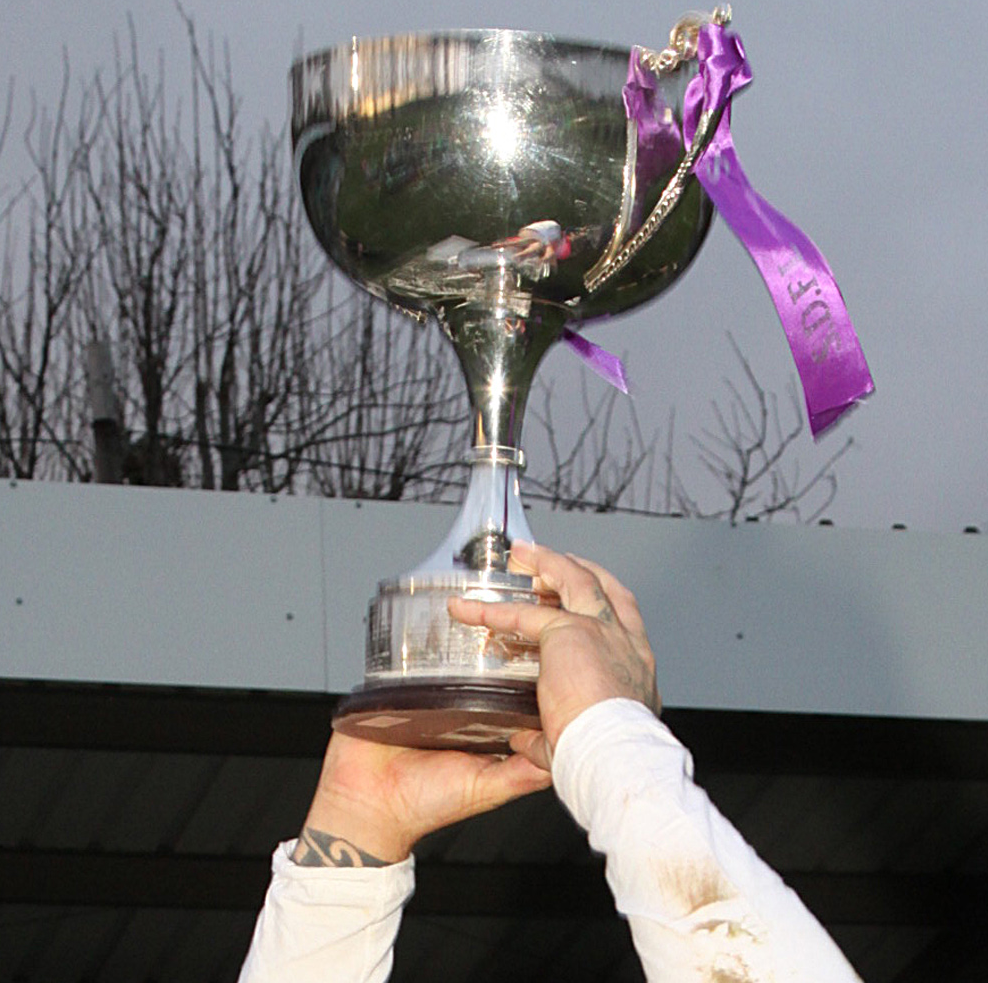 Herald Cup Final Clash an 'Evens' Bet Says Snell
Image (c) MiraclePR
With hours to go until the 86th Herald Cup Final, between Buckland Athletic Reserves and Waldon Athletic at The Rec, Newton Abbot, Sport South Devon reveal the thoughts of Bucks co-manager Neil Snell as he and Lee Chapman seek to add another trophy to the league champs' haul.
The last time Buckland were in the final was in May 2014 where they were beaten 3-1 by Watcombe at the Devon FA's Coach Road ground. This time, the final is being held on its traditional Good Friday spot, for the second year running, and it is being played at the Rec, bringing to an end a six year spell of Coach Road finals. I asked Snell what his thoughts were about the set-up:
"I'm happy it's on Good Friday but I'm not happy that it's at the Rec after they've had a game at 11 on it," he admitted. "That only gives them a couple of hours to sort the pitch out, but they're a football club so they should have someone sorting it out. But it's going to be the same for both teams, no matter what.
Snell has the pick of a strong 23-man squad, but will be missing Callum Kelly and Frazer Rudge and there are some major doubts including Gav Collins, injured last Saturday, and in-form Sam Peardon. Snell was also waiting to assess the availability of Steve Parry.
I asked whether the fact that Waldon had never lifted the Herald Cup would give the Clarets a fiery edge. Snell wasn't convinced.
"There might be a bit of added spice there because they haven't won it," he conceded. "But I've only got two players in my squad (Nick Hayman and Shane Shobbrook) who have ever won it. I don't think you should have to fire players up; it's the Herald Cup. I think Waldon will be fired up because of the same reason."
If head-to-head results and league position are anything to go by, Buckland should be the slight favourites, having beaten Waldon in the last three league matches. But Snell doesn't see it that way at all.
"I don't think we're the favourites," he stated. "They (Waldon) are a good team, there's no taking that away from them. They have some good players. It's going to be difficult. If I was a betting man, then I'd have us both as evens."
He drew my attention back to the first game of the season, where Bucks won 4-3 – eventually!
"They were three up against us," reminded Snell. "I think we were a bit cocky in the first 45 minutes and when people are saying you've got to give them a rocket, you have to do that to a certain degree. I'm not that type of manager, I like to have a good chat about what we can do and I get the captain involved and we conquer it together, but sometimes it has to be done."
Nevertheless, the Yellows are confident in their ability to pick up their first silverware of the season – with more to follow.
"We're in better shape than we were last year," said Snell. "We'd like to pick up the treble; why not? We've found out we've got Upton in the semi-final of the Belli." In fact, they could find themselves facing Waldon, who are Belli Cup holders, in that final too; the Torquay side play Dartmouth AFC in the other semi.
Finally, I asked whether Snell would be enjoying the pre-match buzz. Apparently not!
"Anyone in football knows how hard the managers and the team behind them work because you have to put the effort in to get the players to put the effort in," he said. "So I won't be enjoying the day – only at the end of it and if we've won it."