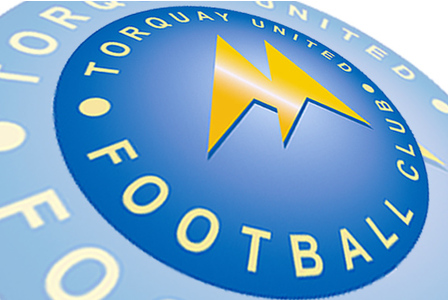 Gulls and Housing Provider Team Up in Youth Fitness Scheme
Young people from across Torbay can put their football skills to the test and get fit and healthy at some exciting sports sessions which kicked off this week.
 Delivered by Sanctuary Housing in partnership with Torquay United Football in the Community and Westward Housing, the training sessions are open to young residents, male or female, aged 6-13 years.
 Local youngsters are invited to come along to any of the two weekly sessions which will take place on Tuesdays (at the multi-use Games Arena in Great Parks, Paignton) from 17 September 4.30-5.30pm, and Fridays (at Torquay Academy) from 20 September 4-5.30pm.
 The 12-week programme, run by professional coaches, will give participants the opportunity to develop their footballing skills, help improve fitness and general health, increase confidence and self esteem and allow them to interact and engage with other members of the local community in a positive way.
 Those who attend sessions on a regular basis will also be presented with the opportunity to go on tours of Torquay United Football Club's home ground, Plainmoor, and have access to free match day tickets.
 The Torbay coaching forms part of the national Sanctuary in Sport project involving the delivery of a range of activities to youngsters across the country, designed to encourage health and wellbeing and help keep communities active.
 Frank Prince, community manager at Torquay United Football in the Community, said: "When we ran the football sessions last year they were a real success, so it's great that we can work with Sanctuary Housing again to bring sport to residents of Torbay, and I'm confident even more youngsters will take advantage of the fun on offer to them."