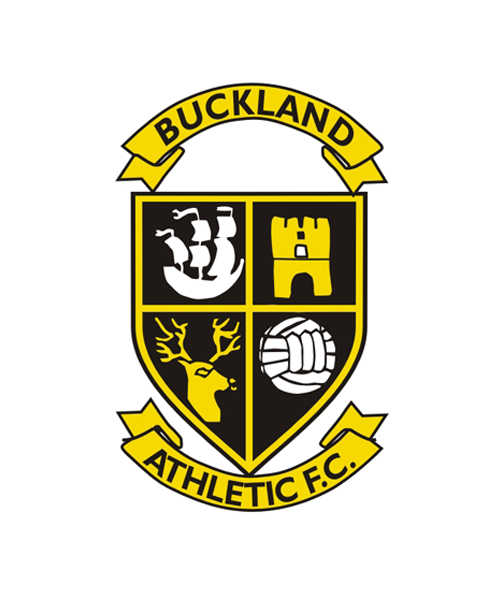 Fisher Off but Bucks Salvage a Point (Local Football Round-Up Part 1/2)
Lethal striker Gavin Hammon made his 300th appearance for the Yellows last Saturday at Welton Rovers' West Clewes ground, with an impressive record of over 1.6 goals per game. But he couldn't add to his haul of 180 goals this time out and it was left to Shane Gill to open the scoring with a well-placed left-footed shot from the edge of the box. But the Somerset side got back on terms before the break after Grant Fisher was dismissed for a second caution in as many minutes. Substitute goalkeeper Tom Buckler did well to save Tom Smith's spot-kick, but Michael Jones headed in from the resultant corner. With 15 minutes remaining, Buckler found himself once more facing a penalty, but this time Kai Gould stepped up to make it 2-1 to the hosts with a left-footed belter into the top left-hand corner. Consecutive league defeats looked on the cards but with five minutes left on the clock it was Bucks' turn to try their luck from 12 yards. Lloyd Gardner hit his fifth of the season to salvage the point for the ten men, who slip to third in the table.
Stoke Gabriel were in action last night, but were unable to build on the previous Saturday's 11-0 drubbing of Elburton away to Tavistock. But the Lambs looked dangerous from the off and soon went ahead, through Kelvin Fyneboy, who side footed home Jack Crago's cross on 7 minutes. The Railwaymen thought they had levelled just two minutes later, but Ryan O'Callaghan's header was met with an offside flag. Tavistock went back on the offensive with Nathan Murphy pulling off a fine save to deny Ricky Shepherd, and Crago and Lewis Coombes also going close in a dominant spell. Stoke got back into it towards the end of the half though, home 'keeper Jack Ord doing well to foil first Dave Worthington and then Stuart Bowker. Recent signing Liam Jones set up Bowker for another chance – which went wide – before being on duty at the other end to head a goalbound Crago effort off the line. Three minutes after the restart, Tavistock doubled their advantage with Crago once again setting up Fyneboy, and things soon went from bad to worse as defender Mark Ashworth was dismissed for a hotly disputed professional foul on Crago. Stoke were already feeling hard done by at this point, feeling that Josh Robins escaped lightly after his retaliation on Gareth McEwen who was booked for a foul. The fired up visitors, who had matched their opponents at times in the second half, hit the bar on 75 minutes but the man advantage began to have an impact and Murphy did well to keep out further efforts from Fyneboy and Coombes. O'Callaghan also cleared off the line and Fyneboy missed a sitter before Warren Daw converted Sheppard's cross for a third with 7 minutes remaining.
Part Two is now online with a round-up of the Walter C Parson League Cup, Peninsula Division One East and South Devon Football League…