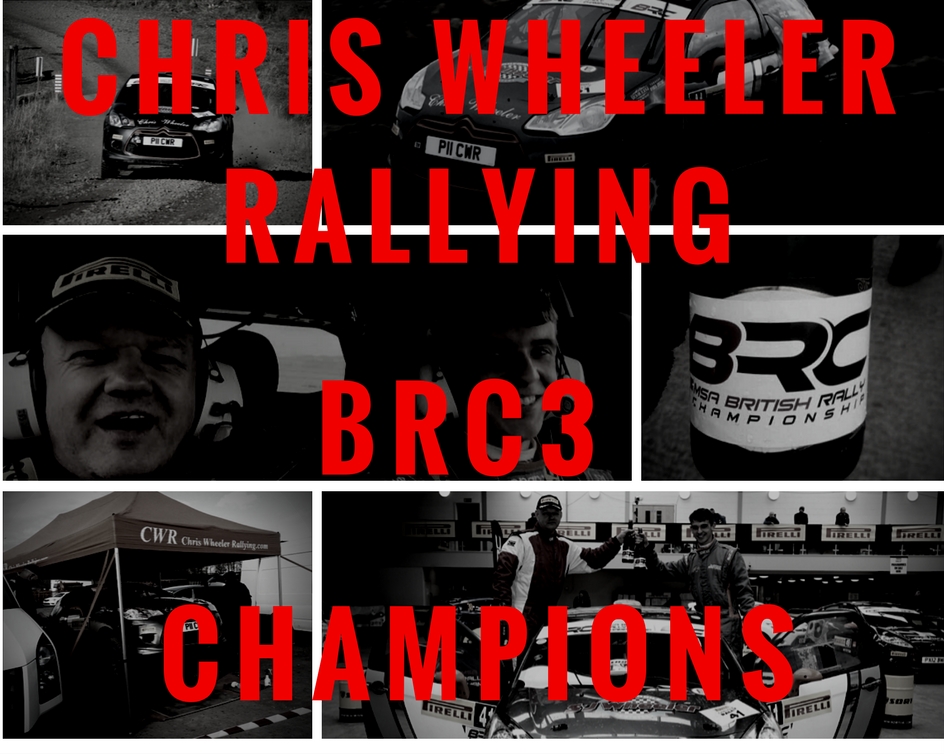 Even Injury Can't Stop Wheeler Winning BRC Class
22 year old Chris Wheeler from Torquay may still be recovering from his major accident on the Nicky Grist 100 Rally, but since then the British Rally Championship had their next stop on the calendar in Ireland for the Ulster Rally. BRC 3 competitor Will Corry may have won the class in Ireland but in doing so he has put Wheeler's main rival out of contention in the championship meaning Wheeler has now claimed this year's BRC 3 category. There is just one event remaining, held on the Isle Of Man, but Wheeler is now too far in front to be caught.
Chris suffered a major accident nearly two months back due to a mechanical failure on his Citroen DS3 R3T which sent Wheeler and co-driver Yan Griffiths off the road and head on into a tree resulting in major injuries. We are glad to say the pair walked away and will be able to come back fighting another day. Both of them are now healing well and making good progress.
Wheeler said: "After such a big accident it'll now take time for us to heal and also the car too. The car is currently being rebuilt so my plans for 2017 will be to do some smaller events just to build my confidence up and then, once the DS3 is ready, I'll be back into the hot seat. I'm looking to start taking it serious once again from 2018 onwards.
"I am very surprised but incredibly happy we have claimed this years BRC 3 title considering it's been a up and down season. Nevertheless I'll enjoy this moment and am proud to bring home a great result to Devon."
Chris Wheeler Rallying would like to say a massive thank you to all of their sponsors and to everyone who has been supporting them this season.