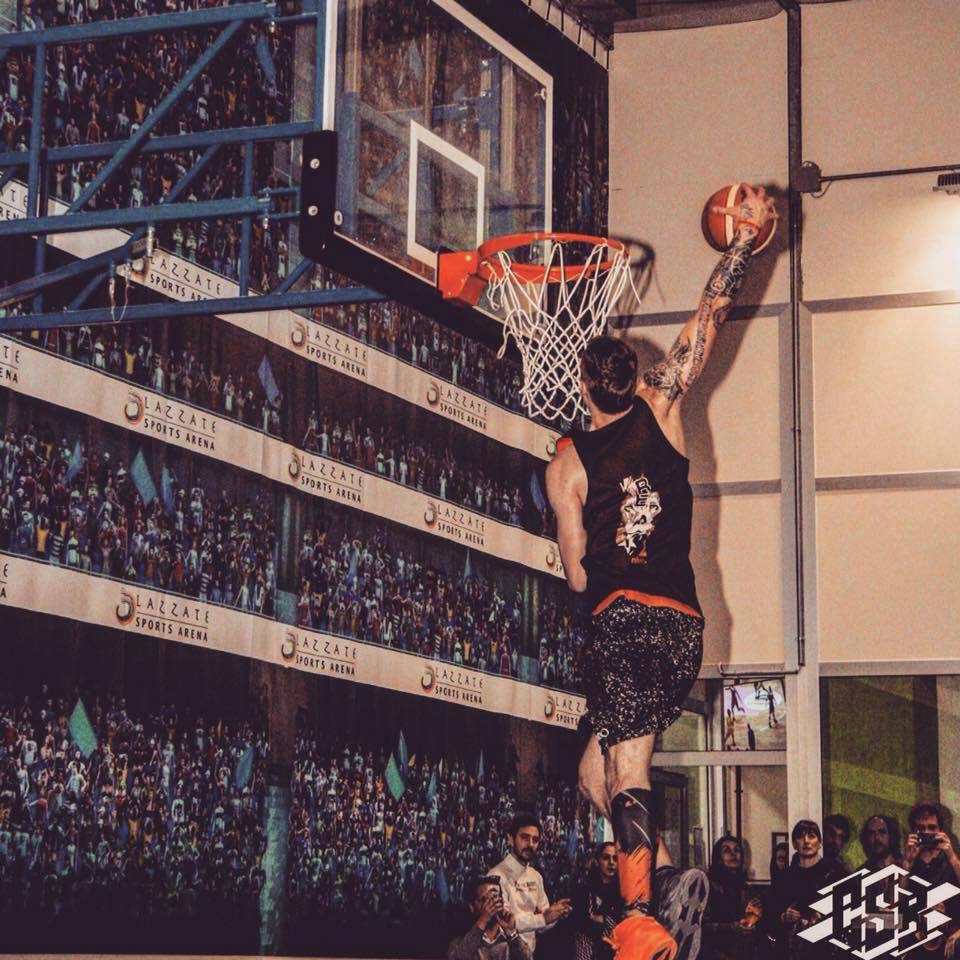 Clark Prepares for Action-Packed Month
Picture (c) Luca Monza, CSB Basketball, Italy
Torquay Dunker Clark Agambar-Froud has had a busy year so far, representing the South West in a Sky-televised international tournament in Birmingham before heading to Italy and placing second in a contest in Milan. And May is shaping up to be just as busy as Clark prepares for another contest and exhibition, works at perfecting a unique dunk and develops Devon's first ever touring streetball team.
On the 21st May, Clark will be taking part in France's biggest slam dunk exhibition,'Art'dunk Show,' which culminates in the 'Hoops Party Art'dunk Contest' on 29th. Clark will be up against some of Europe's finest dunkers, including Frenchmen Loïc "Slam-dunk" Moitry and Gdunk Bangala, Sergey Mosur from Belarus and Joel Henry, a fellow Brit who those who watched January's Molten Slam Dunk contest on Sky will recognise.
Above: Action from last year's Art'dunk Contest
Winner of that Molten contest was Canadian Dunk Elite star Jordan "Mission Impossible" Kilgalon who is best known for his awesome YouTube dunk which became an internet sensation. But Clark is determined not to be outdone and has admitted to being "close to nailing" a brand new dunk of his own – so watch this space!
As if that's not enough to be getting on with, Clark has also assembled a crack team of dunkers, freestylers and professional players from the UK, Lithuania, Hungary and Canada to form Devon's first ever touring street ball team. We can't wait to see them in action soon!