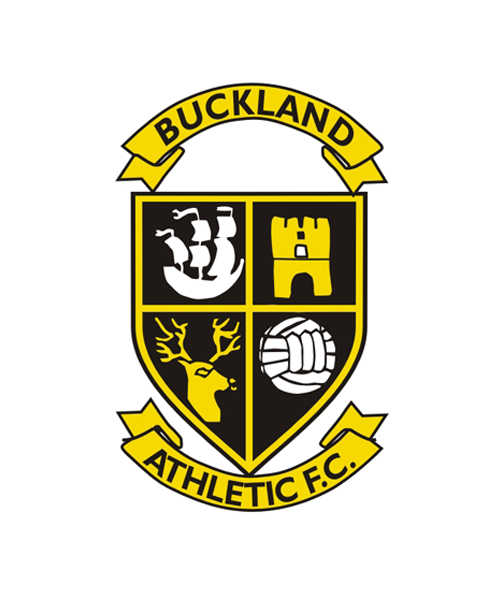 Back-to-Back Away Wins for Bucks as Hammon Hammers Sherborne
BUCKLAND ATHLETIC's winning run reached four, with two successive victories on the road, as Gavin Hammon wreaked havoc at Sherborne Town's Raleigh Grove in Dorset on Wednesday evening. It was more evidence to support the Yellows' promotion credentials since Town had claimed the double over Castle's side last season; it was also their first home defeat of the campaign.
Midfielder Shane Gill was back in the side for this one, and Kieran Parkin, who aided the Reserves in their astonishing comeback against Waldon on Saturday, also made an appearance, replacing Gill late in the half. Captain Simon Revell was present on the bench, following his injury, but didn't feature.
The game started in the hosts' favour, with an Elliot Mann strike separating the sides at the break. But Hammon struck early in the second period to level proceedings before completing his brace to bring his total to eight so far, with Jared Lewington also on target as the visitors claimed a 3-1 triumph.
Buckland's road to Wembley continues on Saturday as they travel to Southern League side Larkhall Athletic in the FA Cup Preliminary Round.
The other two South Devon midweek matches that had been scheduled for the Carlsberg South West Peninsula Division One East (Liverton v St Martins and Newton Spurs v Galmpton) fell foul of the rain and had to be postponed.
Help Required!
We will be doing our best to get these reports out within 24 hours of every Western League, Peninsula and SDFL match as we bid to be the first to the footie action – all match reports (sent to info@nhwriting.com please) will be adapted and used, so please help us to help you get publicity for your club! We would be grateful for any match photographs during the season and will reward any professional snappers with an advert on all of our footie posts and pages for the entire season – so please help us to get the word out! If you are an amateur photographer with a business we will do the same for your company!
If you are interested in being a correspondent for your club's league please get in touch too!
These reports will also be extended and stored in our archive – under the Local Football menu.